West Jordan Elementary has an active PTA group. If you are interested in volunteering, the PTA does many things for our students and teachers through out the school year including running the book fairs, green ribbon week, red ribbon week, teacher appreciation and many other things.
To stay current check out our West Jordan Elementary PTA Facebook page.
West Jordan PTA Facebook Page
PTA Membership
It is not to late to join PTA. You can find the membership forms in the school office. The cost of membership is $5. Membership is a great way to support our school to fund field trips and extra-curricular activities.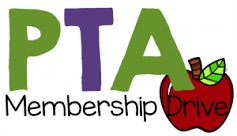 PTA Leadership
*Volunteers still needed for the Book Fair go to link below to sign up https://signup.com/go/xVRARiq
Fundraiser Night with Cafe Zupas
==Date: Tuesday March 10 @5-9pm
==Location: 7632 S. Campis View Dr., West Jordan, UT
West Jordan Elementary PTA needs your help!
we are looking for two people to volunteer to be Vice President and Secretary for the 2020-2021 school year! If you  or someone you know would be great for this, please contact Candace Fleming at 801-707-0548. Thanks for all of your help!
Want more information about the PTA? Check out our West Jordan Elementary Facebook Page