---
Mission Statement:
At West Jordan Elementary we empower students to reach their potential and become lifelong leaders and learners.
---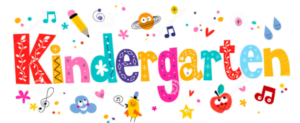 It's time to register for 2021-22 Kindergarten!
If your child will be 5 years old on or before Sept 1, 2021, please register them for Kindergarten by January 15, 2021. You may register online at this link: https://planning.jordandistrict.org/enrollment/ or you may fill out a form in the office. You will need to provide a copy of your child's birth certificate and immunization record. Please pass this information along to any neighbors that have qualifying children. Thanks for your help!
---
The PTA
wants YOU
To Color The World With KINDNESS
Please share your story!!
This year the PTA wants to display random acts of kindness done by our students.  We want everyone to submit an act of kindness each month.  Whether that be something you did or something someone did for you.  You can write your story or draw a picture.  Submit your KINDNESS STORIES to the office and RECEIVE A PRIZE.  We will hang them on the wall in the front hallway.  We cannot wait to hear your story.
---
Vision Screening for 2020-21
Dear Parents and Guardians,
Due to COVID-19 and attempts to decrease the possible spread of the virus, the Utah Department of Health has recommended that mass vision screenings be suspended for the health and safety concerns related to COVID-19 for the 2020-2021 school year. Parents are encouraged to take their child to their physician for a thorough eye screening. Students who are in special ed., getting a new special ed. evaluation, or a re-evaluation will be screened using appropriate distancing guidelines. Parents and teachers may contact their school nurse to request a vision screening on all other students that they may have a concern about.
---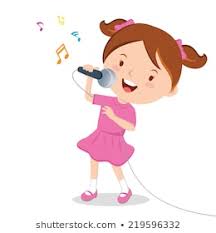 Check out our Jr Jag Jukebox from Ms. Johnson, our music teacher.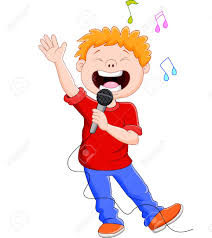 ---
Below is the updated School Reopening Plan:
---

UPDATE: We are requiring the students and staff members to wear masks, as per our Governor's Executive Order.
---
Student Face Covering Exemption Request Form
Due to the COVID-19 pandemic and in compliance with the State of Utah Public Health Order, Jordan School District will require students to wear face coverings while at school.
Jordan School District recognizes that some students may have a medical condition, mental health condition, or disability that prevents wearing a face covering. In order to receive an exemption from the State's face covering requirements, this form must be completed and returned to the school your child attends prior to your student attending school without a face covering.
Please have your primary care provider complete the Medical Certification by doing one of the following:
Complete and sign the Medical Certification below.
Attach an email or note from the primary care provider outlining the same information as indicated below to this completed form.
2020-2021-Student-Face-Mask-Exemption-Request
---
The updated 2020- 2021 School year calendar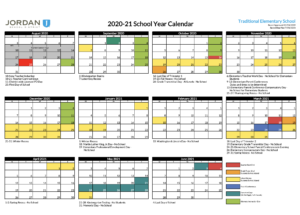 ---
---
Educational Links
---
Want more information about the PTA? Check out our West Jordan Elementary Facebook Page