Educational Links
Google Classroom Help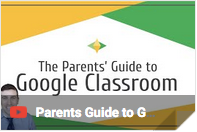 read and write for Google Chrome Tutorial
If you are looking for some more information to help your student with google classroom, it has arrived. Click on the icon above to watch a video about google classroom. The blue link above is for help with Google read and write.
Dear Parents,
We just received the following information from the State regarding an extension of school dismissal. More information will be forthcoming.
Jordan School District
Gov. Gary R. Herbert, State Superintendent Syd Dickson, and Acting Commissioner of Technical Education Jared Haines announced today that Utah's K-12 public schools will extend their dismissal through Friday, May 1st, and that Utah's technical colleges will suspend teaching from Monday, March 30 until Friday, May 1. These entities will continue to evaluate the situation to make a determination about the remaining school year.

---
BEAR'S READING CHALLENGE
Jazz Bear is challenging kids in kindergarten all the way through 12th grade to read 600 minutes by April 27.
Those who complete the challenge will be entered into a drawing to win awesome prizes, like an autographed team ball, an autographed jersey and more!
click on the link and follow the instructions for the chance to win fun prizes from the Utah Jazz for reading!
Breakfast and Lunch Updates

Starting Monday, March 23, breakfast and lunch will only be available at a limited number of elementary schools. Please see the list below. Meals will be FREE for ALL children age 18 and under. No student numbers or payment will be required. Federal rules require that children be present to receive a meal. Adults may not purchase a meal. Free breakfast (8:00-9:00 a.m.) and free lunch (11:00 a.m.-12 p.m.) will be available for all children starting on Monday at the following schools:
Bluffdale Elementary School
Columbia Elementary School
Copper Canyon Elementary School
Eastlake Elementary School
Foothills Elementary School
Heartland Elementary School
Majestic Elementary School
Oquirrh Elementary School
Riverside Elementary School
Southland Elementary School
South Jordan Elementary School
Terra Linda Elementary School
Westvale Elementary School
West Jordan Elementary is going online!
All classes are now being taught online. Students should have picked up a packet with work and usernames and passwords to websites that we will be using. If you still need to pick up a packet and/or a chromebook, staff is available at the school to help between the hours of 8:00AM -1:00PM by appointment only by calling
(801) 565-7506
. Let us know if you need a pickup time outside of normal office hours and we will see what we can arrange. It remains our number one priority that students are safe, and learning, and even though the format for instruction has changed for now, our love for your students and our commitment to their success has not. Please feel free to reach out with questions. Teachers are still available through email and communication apps, as is Ms Ludlow and Mrs Shah. In the meantime, be safe, and be well, until we are all together again.
Noticia para los Padres en Español:
Queridos Padres, el gobernador Gary Herbert anunció hoy que todas las escuelas públicas en Utah serán cerradas a partir del lunes 16 de marzo, por un período de dos semanas. Esta es una medida preventiva para prevenir la propagación de COVID-19 (coronavirus).
Esto significa que las escuelas del Distrito Escolar de Jordan no estarán en sesión y ningún estudiante asistirá en persona del 16 al 29 de marzo
Es importante que los padres sepan lo siguiente:
Desayuno y almuerzo continuarán disponibles para ser recogida sólo a partir empezando miércoles 18 de marzo
Un desayuno para llevar estará disponible (en las escuelas que actualmente sirven el desayuno) de 7:30 a 9 a.m.

Las escuelas permanecerán abierto para que los estudiantes recojan el almuerzo de 11:30 a.m. a 1 p.m.

Los estudiantes deben regresar a casa después de recibir su comida.
El aprendizaje de los estudiantes continuará en casa
El lunes 16 de marzo y el martes 17 de marzo se utilizará como días de planificación para que los maestros y el personal se preparen aún más para el aprendizaje en el hogar.

Se presentarán detalles sobre los planes específicos para el aprendizaje en el hogar de los estudiantes, que comenzarán el miércoles 18 de marzo.

Para los estudiantes que no tienen acceso a un dispositivo en casa, las escuelas proporcionarán información sobre el proceso de recoger un dispositivo.

 Las familias sin acceso a Internet deben ponerse en contacto con su escuela.

Las escuelas de year-round pondrán en contacto con los padres con respecto a las adaptaciones para las sesiones A y B
Actividades escolares canceladas o pospuestas hasta el 29 de marzo.
 Todas las actividades escolares se cancelan o posponen.

Todos los juegos, eventos deportivos y prácticas se cancelan o posponen.

Todas las actividades extracurriculares y ensayos se cancelan o posponen.
Más información estará disponible próximamente.
Kindergarten Registration
Parents you can still register your child for kindergarten

 

2020-21 school year. Pre-registration is required by the district this time of year so that we can better assess the faculty needs of our school.
Here are a few things you should know:
If you have a child that will be five years old on or before Sept. 2, 2020, this child qualifies for next year's Kindergarten program. 

You will need an Original Birth Certificate. The school will make a copy for your student's educational record.

Your Child's legal name (the name that appears on the Birth Certificate) will be used on all official school records.

You will need a copy of a current immunization record to show proof that your child has been immunized against communicable diseases including measles, mumps, polio, etc. for more information visit:  http://edsupport.jordandistrict.org/nursing/immunization/
Kindergarten Orientation




Postponed until further notice



School Musical
West Jordan Elementary is proud to present: Disney's Lion King Kids
Show times have been postponed until school resumes and is rescheduled. 
West Jordan Elementary Bedtime Story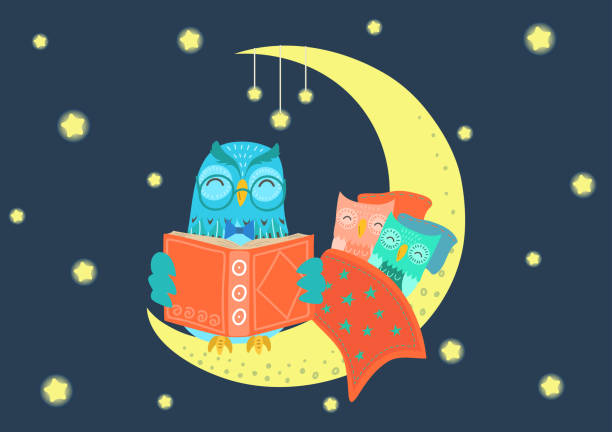 West Jordan Elementary PTA needs your help!
We are looking for two people to volunteer to be Vice President and Secretary for the 2020-2021 school year! If you  or someone you know would be great for this, please contact Candace Fleming at 801-707-0548. Thanks for all of your help!
Office Hours
Office Hours for West Jordan Elementary are from 8:00 to 3:30. We would be happy to help you with your needs.
Mission Statement
At West Jordan Elementary we empower students to reach their potential and become lifelong leaders and learners.
Want more information about the PTA? Check out our West Jordan Elementary Facebook Page