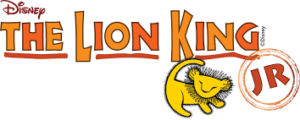 Welcome to the Cast!
This is the page for all of the information regarding the practices and preparation for our show. 
The Date of our Performance will be Thursday March 10.
Video of the Performance is below

Practice Tracks:
Be Prepared
One By One
Circle Of Life
I Just Can't Wait to be King
Hakuna Matata Part 1
Hakuna Matata Part 2
Can You Feel the Love Tonight
Luau Hawaiian Treat
He Lives in You
Finale
Bows
Choreography:
Rehearsal Schedule:
Lion King Final Rehearsal Days
*Please come to every rehearsal that you are scheduled to be here.
*We have found it necessary to add a few rehearsals so please use this as your guide.
Mon, February 28       3:15-4:15
Tues, March 1            3:15-4:15
Wed, March 2             3:15-4:15 Speaking Parts
Fri, March 4                12:45-1:45
Mon, March 7              3:15-4:15
Tues, March 8             3:15-4:15
Wed, March 9             3:15-5:00 Dress Rehearsal
Thurs, March10          Performance
If your Child can not make a practice please let Mrs. Hatch know in advance.
sarah.hatch@jordandistrict.org